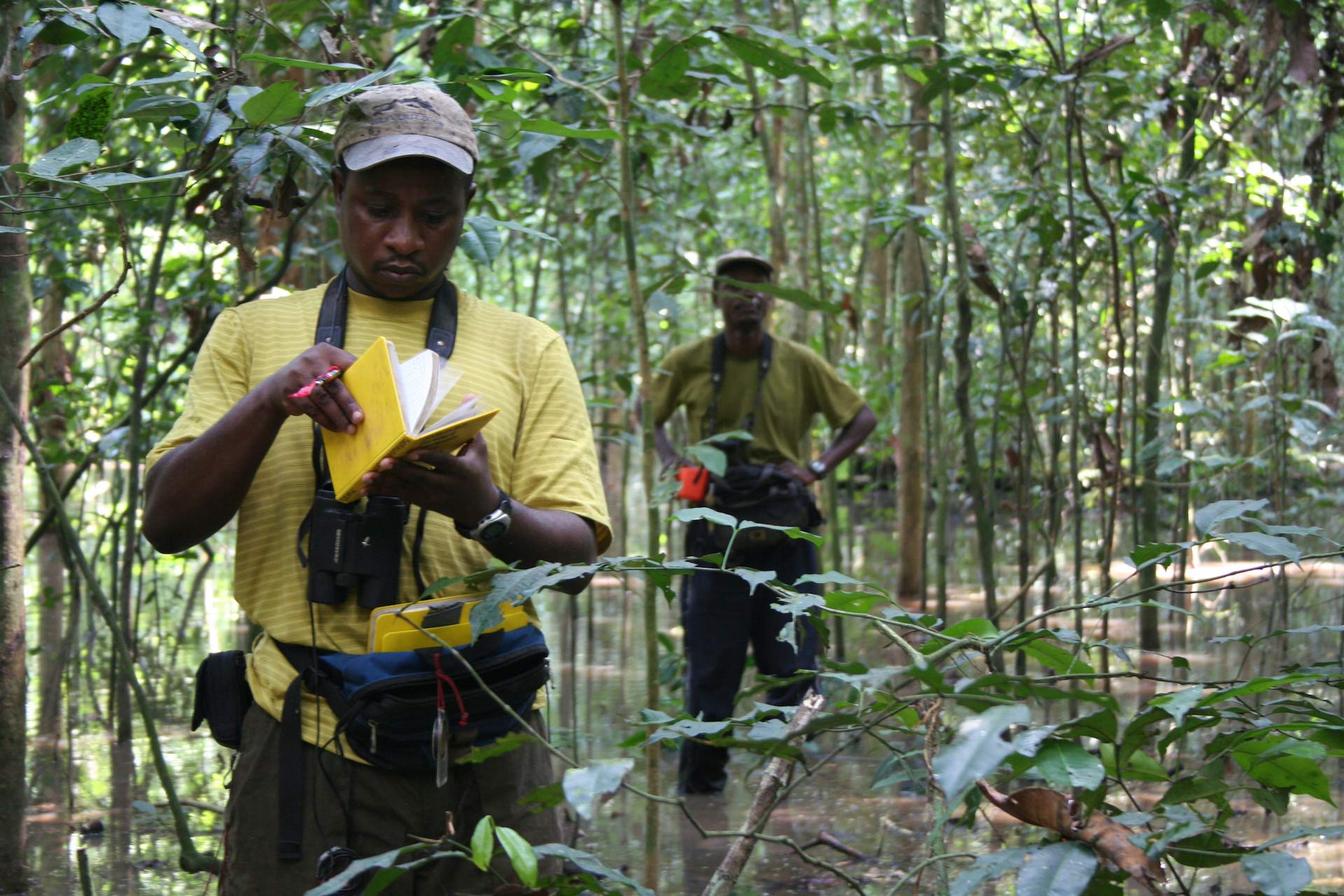 Emerging Diseases
Great apes in central Africa are at high risk of emerging infectious diseases and human-introduced pathogens. GTAP and MDK have developed standardized protocols and advanced tools to conduct ape health surveillance. Collection of daily behavioral data on known individual chimpanzee and gorilla facilitates assessing the potential impact respiratory pathogens have on ape activity budgets and social networks. The two study sites serve as part of a sentinel system for outbreak detection among apes in the TNS landscape. Quantitative results also assist efforts to develop prevention measures that are incorporated into research and tourism best practice guidelines and site specific protocols.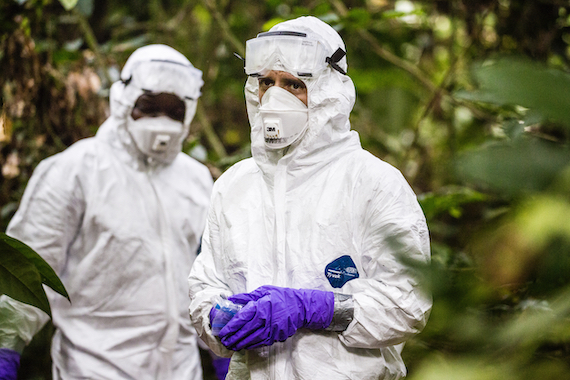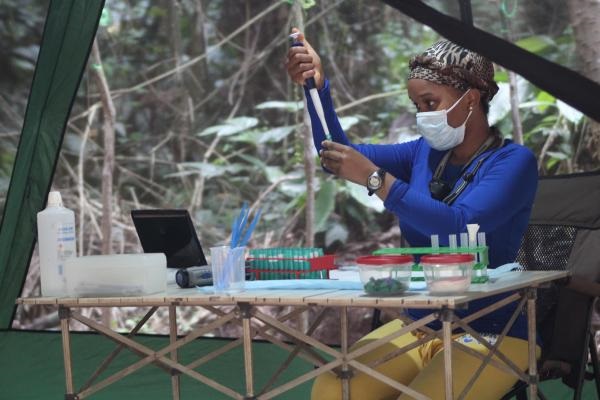 Wildlife health surveillance not only provides opportunities to investigate the ecology of zoonotic diseases, but also inform public health systems on pathogen distribution. Noninvasive approaches like sampling of invertebrate‐derived DNA in surveying pathogens harbored by animals across larger landscapes are now possible. Our research is investigating how pathogen prevalence shifts in relation to gradients of disturbance across conservation contexts spanning the Nouabale-Ndoki National Park and adjacent logging concession. Partnering with the WCS and local logging company is facilitating informing local populations about disease prevalence and mitigation strategies.
Remote cameras are used to monitor carcasses found in the forest for visitation by species to better understand potential disease transmission events.
Response to COVID-19
Although the impact of the COVID-19 pandemic continues to impact our work, the last six months has seen steady progress in creating enabling conditions to improve our field time with the apes and for the development of new activities. The importance of enhanced health protocols including quarantines, and testing has and continues to ensure the protection of staff and apes from COVID-19 and other shared viruses. In addition to these measures taken on the ground, efforts have been made to strengthen our Standard Operating Procedures (SOPs), health and safety protocols and make these resources freely available for other sites to reference.
Led and administered by the Wildlife Conservation Society Congo testing of all field staff for COVID-19 occurs multiple times for each team member prior to entering the sites. A negative test result is required for entry. All tests are transported and analyzed in Brazzaville in the National Public Health Laboratories. Importantly, a vaccination campaign led by the government and local logging industry partner is ongoing and providing vaccination opportunities. Encouragingly, team members are overwhelmingly eager to participate in the vaccination campaign.