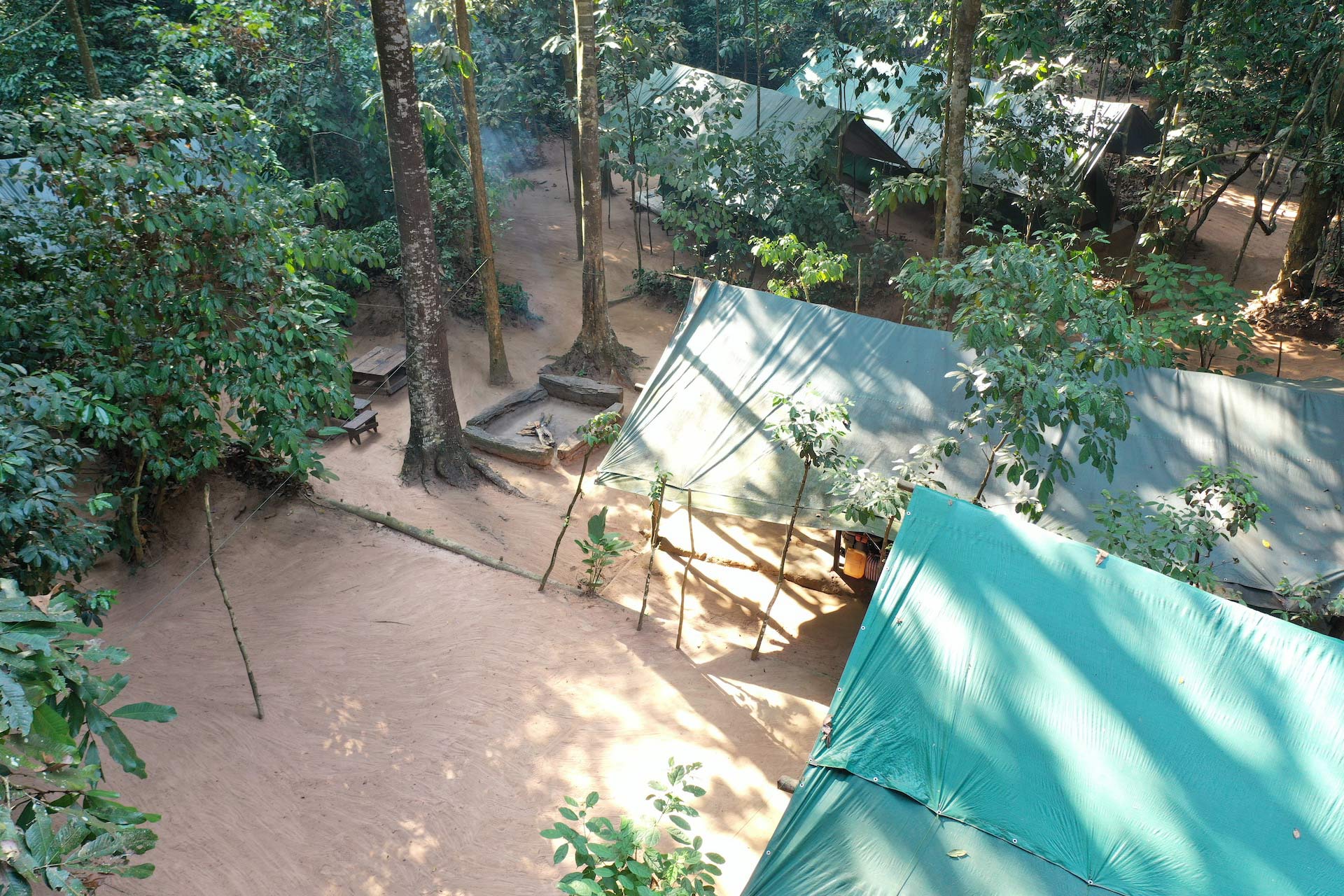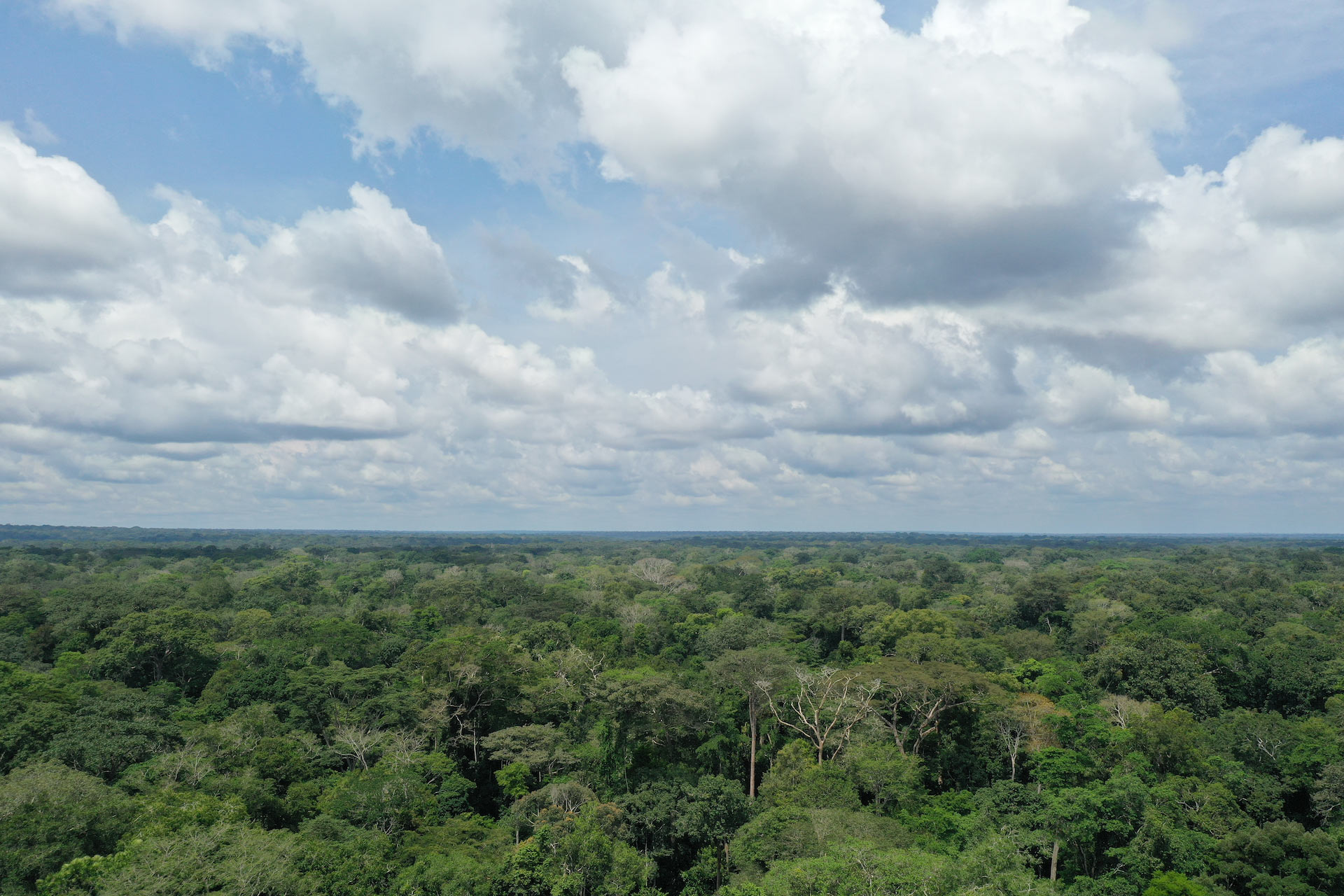 Goualougo
The Goualougo Triangle study area is subdivided into survey zones with regard to the NNNP boundary, past and future scheduled timber extraction, presence of research and tourism, and geographical features such as waterways. Direct observations of the Moto chimpanzee community and a group of gorillas are undertaken from the Goualougo base camp. On a daily basis, multiple field teams work to follow the habituated apes as well as conduct camera trap studies and botanical surveys.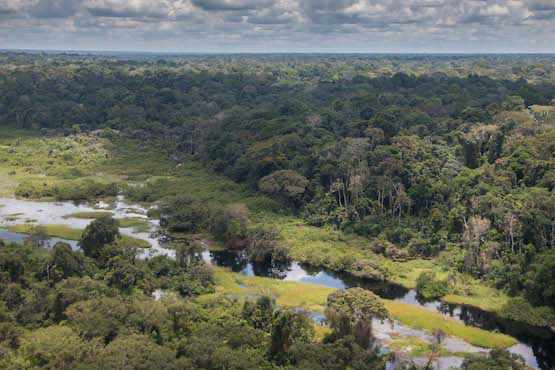 The swamps associated with the Ndoki and Goualougo Rivers have acted as a barrier to humans in the recent past.
The study design also includes before, during and after measures in the logging concession, and also comparisons to control zones in the NNNP and Kabo logging concession. We are collecting data in these zones for calculation of density estimates, analysis of social organization, and health monitoring to better understand the potential impacts of forestry activities on wild ape populations.
Goualougo and Mondika's operations are organized from the National Park headquarters, which is near the village of Bomassa located on the Sangha River.
WE EXPLORE SOME OF THE MOST REMOTE FORESTS OF THE NDOKI LANDSCAPE
The Congo Basin's Sangha Trinational region is a UNESCO World Heritage site comprised of protected areas and large multi-use concessions. The NNNP is contiguous with the Dzanga-Ndoki National Park in Central African Republic and is adjacent to the Lac Lobeke National Park, in Cameroon.