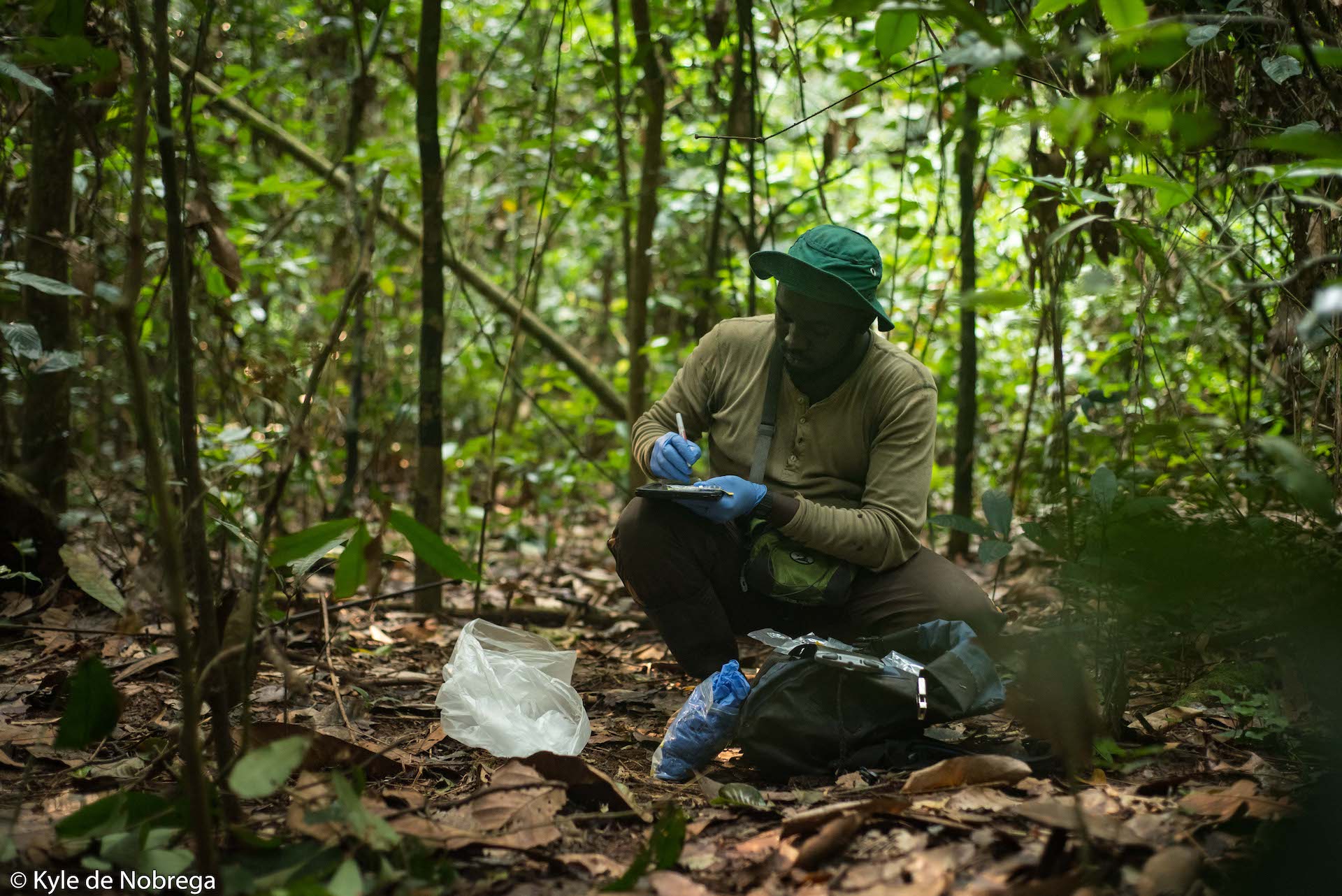 Monitoring the Impact of Selective Logging
GTAP's study area lies at the interface of a managed protected area and active production forest, offering a rare opportunity to simultaneously monitor sympatric central chimpanzees and western lowland gorillas in different conservation scenarios.
GTAP's study sites include (1) the Goualougo Triangle in the southern portion of the Nouabalé-Ndoki National Park, (2) the Mondika research and tourism site, within the Kabo concession, and (3) the active Kabo and Loundougou logging concessions.
This applied conservation approach has been successful as evidenced by information and methods from these investigations being used by policy makers, forestry administrators and conservation managers to survey, monitor, and protect wild apes.