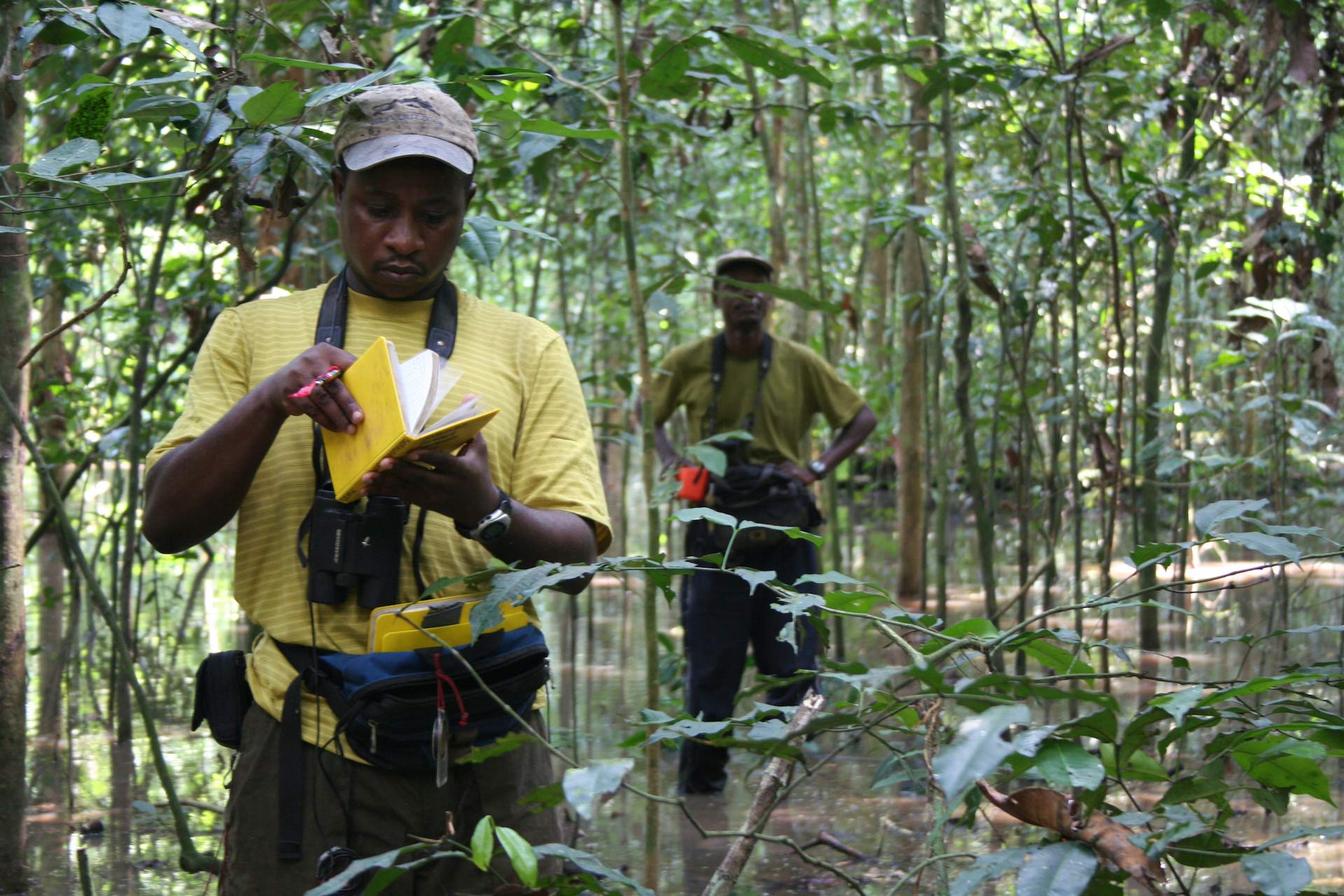 Combat emerging diseases and anthropogenic health risks
The Congo Basin has long been considered an epicenter of emerging infectious diseases, and surveillance for zoonotic pathogens is a top priority for conservation scientists working in the region. Implementation of question-driven research within a One Health framework is crucial to conservation in this region which harbors a large proportion of Equatorial Africa's closed canopy forest estate and the majority of critically endangered western lowland gorillas and endangered central chimpanzees.
The Goualougo and Mondika projects provided unique opportunities to better understand disease ecology in wild chimpanzee and gorilla populations. Daily direct observations of behavior and health assessments of known individuals are paired with noninvasively collected fecal samples that are analyzed for pathogens, parasites and stress levels.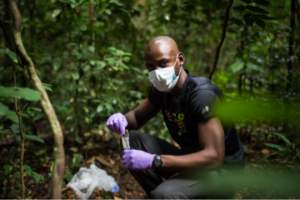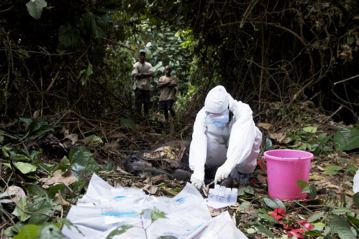 In the field, we are partnering with the Wildlife Conservation Society in the implementation of a Biomeme Project aimed at using mobile field kits to test for the presence of Ebola and anthrax. Collaboration with disease experts at the Robert Koch Institute in Berlin, Germany, are leading the way to detecting the presence of other pathogens such as human respiratory syncytial virus (HRSV), Adenoviruses, Bacillus cereus biovar anthracis causing sylvatic anthrax, Sars-CoV-2, Treponema pallidum pertenue causing yaws, and monkeypox. The combination of these datasets can provide timely information on disease presence, origins and possible steps to address and reduce ape-human pathogen exchanges. At local and regional levels we aim to improve foresty practices by providing information to industry that take the well-being and health of apes and human needs into consideration.